Jennifer Stroozas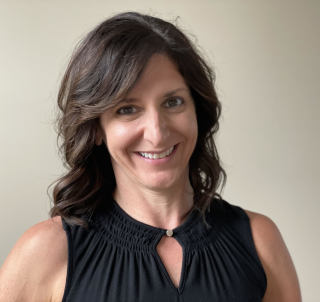 Jennifer Stroozas has been the Warning Coordination Meteorologist at the National Weather Service Aviation Weather Center (AWC) in Kansas City, Missouri since May of 2021. Jennifer works closely with aviation partners to provide and enhance aviation weather and hazard services. She also leads aviation weather education and outreach efforts.
Previously, Jennifer served as the Meteorologist-In-Charge of the National Weather Service Center Weather Service Unit (CWSU) embedded within the FAA Air Route Traffic Control Center (ARTCC) in Kansas City, Kansas where she and her team provided aviation weather impact decision support services to the FAA Traffic Management Unit and air traffic controllers. She has also served as an Emergency Response Specialist Meteorologist and Incident Meteorologist with a focus on science communication and impact decision support services to the wildland firefighting community and emergency responders. She also has extensive experience in working with local, regional, and state emergency managers. Additionally, she has served as an operational forecaster in various geographic locations throughout her career. Jennifer is passionate about science communication, building strong partner relationships, and leadership development.
Jennifer is a Wisconsin native and grew up in Wisconsin Rapids, WI. She attended UW-Madison from 1994-1998, earning her BS in Atmospheric and Oceanic Science.