Ronald Sznaider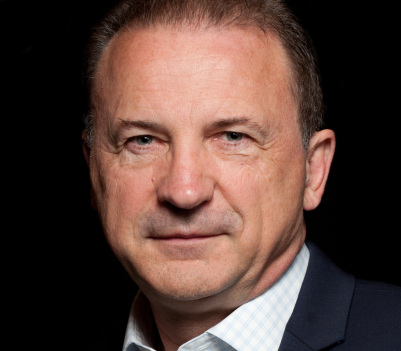 Ron is a retired CEO, Board Member, and independent consultant with over 35 years of business experience within privately held and publicly traded technology organizations. As a meteorologist, Ron has an extensive understanding of how weather impacts the industries of agriculture, energy, aviation, public safety, and water management. Ron's current focus is the application of technology to advance environmental sustainability solutions that can help address challenges related to Climate Change.
Operational business experience includes involvement in over 25 successful mergers, acquisitions, and divestments including several >$1bb private and public transactions. Ron is expert in the development and refinement of the recurring-revenue business model, software-as-a-service (SaaS) implementations, and the application of decision support tools that utilize data analytics, adaptive-learning, and geographic information systems (GIS) technologies. Ron also has a track record of building and restructuring leadership teams to increase collaboration, develop a culture of problem solving with integrity and accountability, and renewing focus on achieving improved business results.
Ron served as CEO of DTN, a global information services company serving customers in over 140 countries providing independent and trusted actionable insights to millions of customers who feed, fuel, and protect the world. During his tenure at DTN he built the world's largest private weather company, oversaw one of the largest agriculture information services providers in the U.S., led an energy business that manages approximately 90% of daily national fuel pricing transactions, and directed an international commodity and energy trading business. Ron directed the deployment of the nation's largest rural environmental farm weather sensor network to monitor fieldlevel conditions and used the data to help increase agriculture productivity. Ron's team earned industry leading national customer satisfaction scores and received the prestigious U.S. Presidential E-Award for excellence, representing the highest honor that a private company can receive from the US Government. Ron is also former Vice Chairman of DTN, part of the TBG AG investment group based in Zurich, Switzerland.
Earlier in his career Ron was Senior Vice President with France-based Schneider Electric, a $35bb publicly traded organization, consistently ranked as one of the world's most sustainable companies, where he led the Global Cloud Services division of companies focused on incubating smaller business units and migrating them towards SaaS business models. Ron actively worked on projects relating to the more efficient use of energy in building management solutions, wind and solar renewable energy systems, intelligent transportation solutions and various other "Smart City" applications. Ron also headed the successful restructuring of the Schneider Electric energy group utilizing GIS technology to design and deploy intelligent electricity networks throughout the world.
Prior to this, Ron was Executive Vice President with Spain-based Telvent, a $1bb publicly traded organization where he led the Environment division implementing a wide range of projects related to environmental and water resource issues, international airport safety and operations efficiencies, and the use of weather information to optimize "Smart Grid" electrical networks including the integration of weather data into Smart Thermostats. Ron then helped facilitate the merger of Telvent with Schneider Electric.
Ron has a somewhat unique technical background whereby earlier in his career he designed and coded an extensive amount of software prior to moving into business management. He worked to develop software algorithms at Ford Aerospace in Colorado Springs, CO as part of the early design of the NEXRAD national weather radar system that today provides advanced public safety warnings. Ron also authored software at the Naval Environmental Prediction Facility in Monterey, CA that aided in the development of an innovative satellite image processing capability that improved the U.S. Navy global numerical weather and ocean prediction modeling systems. Another technical career achievement was the joint deployment, with the National Center for Atmospheric Research, of an artificial intelligence weather forecasting system that was independently rated as most accurate in the world, eleven consecutive years. Ron is also an awardee of several software technology patents and has authored or edited various technical papers.
Ron has a Bachelor of Science degree in Meteorology from the University of WisconsinMadison, with graduate studies in Atmospheric and Oceanographic Sciences at the U.S. Naval Postgraduate School in Monterey, CA as well as a Master's in Computer Software Design from the University of St. Thomas in Minneapolis, MN. Additionally, Ron has participated in several seminar programs at the Georgetown University School of Business in Washington DC. Ron has also taught several courses in software design principles, at the undergraduate level, at Brown Institute in Minneapolis/St. Paul, MN.
Ron is passionate in the support of Environmental, Social, and Governance (ESG) initiatives. He led the formation of the DTN United Nations Climate Smart program, leveraging technology to improve food productivity in developing countries to help mitigate the impacts of Climate Change. Ron was editor of one of the earlier papers on how the volatility of individual weather events is rapidly increasing, most likely linked to Climate Change, introducing potential societal impacts. Ron received peer nomination and remains active with the American Meteorological Society (AMS) Commission on the Weather, Water, and Climate Enterprise (CWWCE) working to improve collaboration between government weather agencies, private sector organizations, and universities.
In 2020, after his retirement from DTN, Ron formed Sznaider Consulting, LLC to provide specialized advisory services on how to leverage technology to enhance environmental sustainability. Ron helped Novus Capital Corporation assess the controlled-environment agriculture business of AppHarvest in Kentucky that was seeking to sustainably grow large volumes of produce without pesticides using only recycled rainwater. This engagement ultimately led to the successful public offering of AppHarvest (NASDAQ: APPH). Today AppHarvest is one of the nation's largest indoor agriculture companies.
In 2021, Ron became an Independent Director of Novus Capital Corporation II with a focus on bringing a promising ESG company to the public marketplace. This engagement led to the successful public offering of Energy Vault (NYSE: NRGV), a company named "Technology Pioneer" by the World Economic Forum, introducing gravity-based gridscale energy storage solutions to accelerate global decarbonization. The Energy Vault energy platform efficiently stores and distributes electricity and helps address the challenges of renewable energy intermittency (periods of low wind and low sunshine).
Ron is a noted speaker with past invitations to United Nations headquarters in New York (technology to increase food production), the World Meteorological Organization in Geneva (improved communication of weather information), plenary speaker at the 39th Congress of the National Society of Agriculture in Bogota (Climate Change and Agriculture), testified to the US Senate in Washington DC (changing weather and impacts on the economy), featured guest on the Jim Bohannan national radio program, and he currently speaks at various colleges and universities on topics related to Climate Change.
Ron resides in the Minneapolis area where he and his wife are active in philanthropic activities including formation of new endowments designed to improve education and employment opportunities for individuals who are recovering from addictions or other mental health challenges. Ron is also active in the University of Wisconsin-Madison Success Works student mentorship program focused on assisting students who study in environmental sciences and sustainability disciplines.